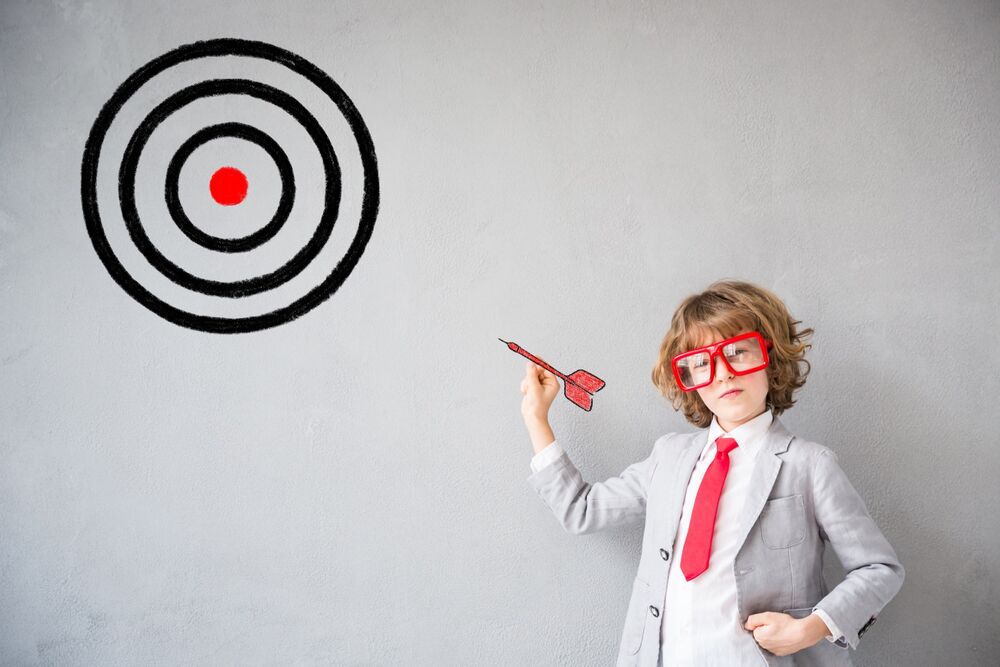 Interim CV Writing
An interim CV has become a vital document for business professionals looking for an interim position. An interim CV needs to have a very specific focus and should be presented slightly differently to the traditional CV. Getting your CV right means that potential employers can easily and immediately see the value that you are able to offer their business in an interim position.
Whether this is the first time you are applying for an interim role, or if you already have an interim CV that you have written yourself, we can help you to present your job history in a coherent and engaging way to secure an interview for your dream job. Our team of professional writers work with you to ensure that we completely understand the skills and knowledge that you have to offer within an interim role. We will then structure this in a professional CV which appeals to interim recruiters.
CVpal have gained a fabulous reputation with clients in this situation and our process to complete new interim CVs is rather different to our CV writing service. We must talk to you on the telephone or, ideally, meet to discuss your aspirations. We can provide you with the support and guidance to ensure a seamless transition into the interim market. You will need to set up a limited company and get a business bank account to be considered as a professional interim manager also you may want to consider having a website.

…our unique expertise provides interim clients CV, cover letter and associated documents secures their next contract or project.
Get in touch to start discussing your CV writing requirements and see how we can help.
Quick delivery from our experts…
Getting your CV right means that potential employers can easily and immediately see the value that you are able to offer their business in an interim position. Our interim CV writing service is fully bespoke and we can prepare and deliver your CV within 3 days of booking.
Get Started Now
One of the main questions we get asked is:
"how do I prepare my CV for the interim market if I want to gain my first contract and have never worked as an interim before?"
How to write an interim CV
An interim CV is completely different to a CV focused towards a permanent role. The nature of interim work leads CVs to become very lengthy and repetitive which can lose the reader's focus. Therefore an interim CV is more a business case and successful interims must look at themselves as a product or service provider rather than an employee. It is vital that you clearly demonstrate and evidence the ability to deliver projects within agreed timescales and to budget. An interim CV is a much stronger sell than a permanent CV and should be presented as a business proposition.
Focus on key skills
To ensure that your interim history does not get lost in the document, we encourage clients to focus on their main selling points (key skills / deliverables). Once you have identified around 6 of these skills then you must evidence the skill in action and then start building the first page of the cv.
Include a strong personal profile
An interim CV should include a strong personal profile written in the 3rd person demonstrating exactly what you do, what you have done and WHY the employer should progress with the application is paramount.
Improve find ability on job sites with keywords
The use of keywords is vital throughout this document to ensure that it generates the most amount of exposure on job sites. To understand what your key words are for your industry sector takes time and to fully identify where and when to include them is an art form, however some top tips from CVpal's interim writer would be to search relevant jobs on jobs sites and print off a selection of about 6 roles. Once you have completed this then highlight the words that are consistently repeated on the job specification under the required skills section. Just completing this exercise will dramatically increase your key words in the new CV.
Include your interim career history as an overview
Your interim career history can be displayed as an overview that can highlight the key messages you want to portray. Try and keep the career history succinct, focus on the key deliverables that you have identified in the key skills and profile section of the CV – this is to evidence the skills "in action".
Be consistent
One of the main areas of importance (as well as a strong CV) is to have a consistent message running across all social media channels – especially LinkedIn profiles. LinkedIn and actively networking is as important as completing contracts for any interim manager as you must ensure that you have a strong pipeline of enquiries / opportunities coming through. Find out more about our LinkedIn profile writing.
How long should my interim CV be?
You will find that experienced interim recruiters have differing opinions on how long a CV should be so we tend to encourage having a short and long / detailed version to ensure you please all recruiters. The document should be as easy to read and as concise as possible, sometimes too much information is detrimental to an application and you can actually talk yourself out of a contract / project.
CVpal wrote my CV and Cover Letter, as I was struggling to secure interviews. The standard of CV well surpassed my expectations and I have since gained several interviews. I have now signed up to their Platinum Service, which allows me to get career advice, updated CVs, Cover Letters etc and I can call on them at anytime for advice. I would highly recommend this company to anyone wanting their CV or any other job related documents written.

Leeanne Walsh, Reading
After trying to get a CV that promoted my skills, and was accurate and comprehensive I finally decided to try one last time with CV Pal. To say I had been disappointed in money wasted with other so called professional CV writers is putting it mildly. On two occasions I was not convinced that my CV was being written by English native speakers, and would receive auto type responses. At one point I even asked if I was talking to a robot! As I paid a significant amount for a CV and covering letter I did not expect to have to rewrite it myself. Andrew and team however took my old CV and turned it into a document that was worthy of submission. The clarity and succinctness was such a contrast to the two other companies. Response time was great, I had a couple of small changes I wanted to make, and that was that. It was easy in the end. I then passed the CV through a couple of review sites. There was little or no change required. I can't recommend this company highly enough. Don't make the same costly mistakes!!

Keri Jobes, Bristol
Once again Andrew I cannot thank you enough for your excellent CV and cover letter writing service. My request to update my CV was carried out promptly and professionally as always. After loading my CV onto the websites you suggested, I immediately began to receive interest from prospective employers. I am delighted to say that I have secured the job of my dreams within a few weeks of searching !
Well Done Andrew, a fantastic service as usual and I would certainly not hesitate to recommend your services.

Linda, Tring
I used CVpal in order to complete my CV and cover letter for a recent career change. Andrew's knowledge and experience was obvious from the outset and proved invaluable in setting me down the path to a new career.
The CVpal experience was fast, efficient and value for money. I will be and would recommend using CVpal in the future.
Rhys Morgan, Sydney Australia.

Rhys Morgan
Absolutely fantastic service. Ordered a personal statement which was done within a couple of days. Quality and customer service cannot be faulted. You really should give cvpal a try, you will not be disappointed. Will use them again as I have found them to be the best( they are a genuine company and your money is safe).

Laura Reid, Spalding